Find a bailiff in Europe
To help you in your language
Why do you need a bailiff?
---

Maintenance obligation
Need to get your maintenance obligation paid but you former partner lives abroad?
Payment of your invoice
Looking for the payment of your outstanding invoice from a foreign company?

Foreign court decision
Facing difficulties in executing your court decision in another country?
How it works
---
The FAB applet provides every Member State with an easy-to-use tool to create their national database of bailiffs/enforcement authorities in just a few clicks.
Watch the video for a demo of the application.
---
News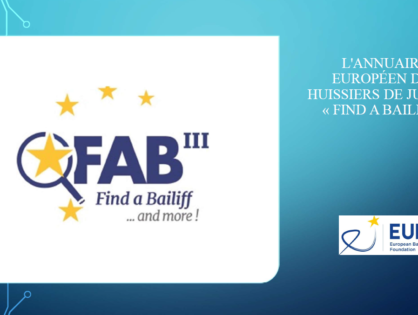 L'annuaire européen des huissiers de justice a été créé dans le cadre du projet EJE (Exécution judiciaire en Europe, 2010-2012) et élargi dans le cadre…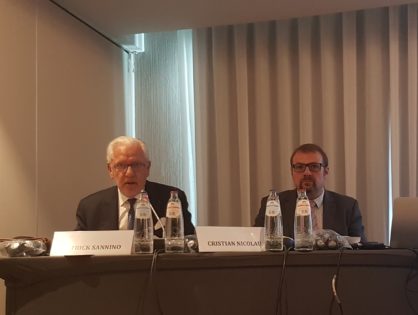 Launched in January 2017, Find a Bailiff II (FAB II) project, co-funded by the European Commission, has held its final conference on the 15th of…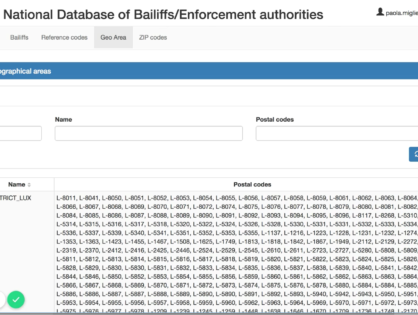 Discover the application developed by the FAB2 project to implement your database :